Powerful, tough and ready for the big jobs
The Honda Buffalo Range, includes the HRU216 Buffalo Pro Self-Propelled mower. This beauty is ideal for large sized lawns and the serious contractor with a self-propelled operating 3-speed gear box allowing you to vary the speed as you go. Its standard mulching feature saves you time with fewer stops to empty the catcher, returning nutrients to the soil and reducing evaporation. Like all HRU mowers, the HRU216 is assembled in Australia and is built tough to handle all environments and conditions.
Ultimate engine durability
Cast iron bore
How low can you go
Single level adjusts all 4 wheels to cut the way you like
Added user protection
Rear safety shield
Mow with ease
Powerful self-propelled engine with 3-speed gear box
Key features
Ideal for large lawns, the HRU216 Buffalo Pro has a high-quality 21" alloy cutting deck. The large, durable 70-litre hard Dacron catcher means less stopping and more mowing. Using the mulching function on the HRU Buffalo Pro is the most efficient way to fertilise your lawn. To finish the job off, the swing back blade cutting system delivers a professional finish while improving the quality of your lawn. Featuring a powerful GXV160 4-Stroke engine, get the job done with a Honda finish, every time!
The HRU216 Buffalo Pro mower is Self-Propelled and features a 3-speed gear box. This lets you adjust the mower's speed to between 2.5 – 5 km/h. This adjustable speed setting really makes a difference especially when mowing through the larger lawns. So you can mow longer without the sweat!
Bridging the gap between efficiency and safety, the HRU216 includes a blade brake technology that stops the mower blades within three seconds of the operator releasing the handle, whilst the engine continues to run. This feature means you can safely leave the mower running while you clear away any obstacles, empty the catcher or take a quick break, all without needing to restart the engine.
Honda goes to extraordinary lengths to ensure best-in-market quality. Our legendary 4-Stroke engines are no exception. The HRU216 Buffalo Pro mower runs on unleaded fuel, so you'll never get your hands dirty having to mix oil and petrol again just to get the thing going! This is thanks to its 4-Stroke advantage, plus you'll also get premium power and torque so it's a win, win! Plus, you'll enjoy a reliable, starts-first-time engine.
Pricing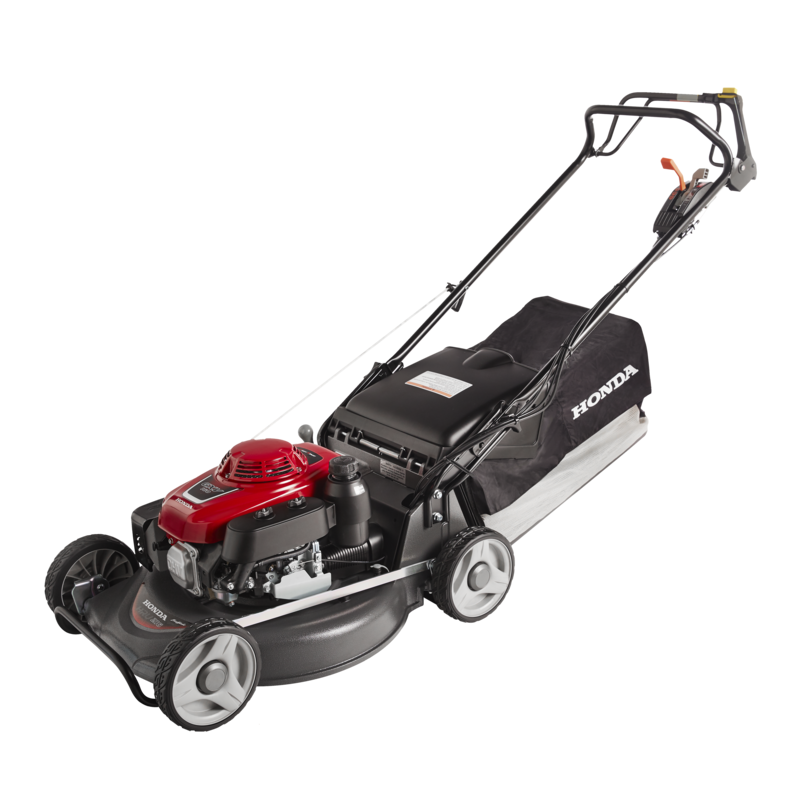 HRU216
RRP $1,799*
Commercial Self Propelled Mower
21″ Cast Aluminium Deck with 11 height adjustments
Blade Brake with GXV160 Honda engine & manual throttle
3 Speed Gearbox
70 litre Dacron fabric catcher
SPECIFICATIONS
HRU216

 
Dimensions, Weights And Capacities
Capacity
Grass Catcher Capacity (l)
70
Dimensions
Wheel Diameter (mm)
200
Ergnomics
Adjustable Handle Positions
n/a
Weights
Weight (kg)
53
Features
Mowing
Dacron
Rear Discharge Capability
Yes
Wash Port
Yes
Powertrain
Engine
Snorkel
No
Displacement
163cc
Engine
GXV160
Fuel Type
Unleaded 91
Warranty
Warranty
Domestic Warranty
4 years*
Chassis
Chassis
Disc with Swing back blades
Material
Cast Aluminium
Serving Shellharbour - Wollongong Area For Over 60 Years
We are very proud of our association with this district, and most of our customers are repeat customers who keep coming back for the service and products that they expect.